Clough Pike Veterinary Clinic
Clough Pike Veterinary Clinic
Tabitha
Veterinary Technician
Tabitha's talent has benefited our clinic since 2020. She attended Bradford Vet Tech Institute and is a skilled and dedicated veterinary technician that inspires others with her positive attitude. She loves being able to make a difference in animal's and people's lives.
While not at work, Tabitha enjoys running and enjoying the outdoors. She also loves spending time with Rosa, her cat, and Bronson, her young Rottweiler mix.
Daniel
Kennel and Veterinary Assistant
Daniel has been helping animals feel at home at Clough Pike Veterinary Clinic since 2020. He approaches his job with enthusiasm and a curious mind, and his favorite part of working here is learning about and caring for animals.
Daniel spends his free time cooking and enjoys music festivals. He attended the University of Cincinnati and his furry family includes Captain, a specially-abled (and specially-loved) cat, and Bellatrix, a high-energy pitbull mix.
Caitlin
Veterinary Assistant
Caitlin started with our team in 2017. She is a caring and attentive veterinary assistant. She currently attends Penn Foster. 
When Caitlin is off the clock, she enjoys puzzles, drawing, and reading. She also likes to warm up next to the campfire.
Caitlin has a loving pet family that includes Rusty, her spoiled Aussie, Hazel, her playful rabbit, Blue, her Lab mix that's a bit shy, and Tyson, her Pit-Mix that loves lounging on the couch.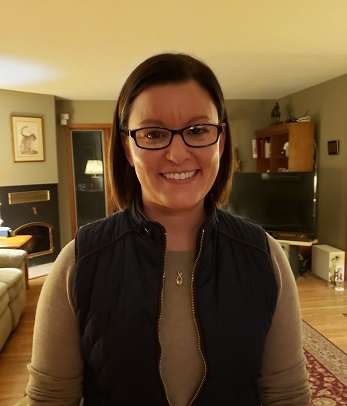 Jenny
Practice Manager
Jenny joined our staff in 2019 and enjoys the fast-paced environment of the clinic, including providing emergency services to our clients. A University of Cincinnati graduate, she's an avid equestrian and spends time with family in her free time. Along with horses, her pets include donkeys, dogs, cats, and a rabbit.
Amanda
Office Manager
Amanda has been keeping the wheels turning at our practice since 2014, and loves being able to help humans and animals in her role. She's a graduate of the University of Cincinnati and enjoys being outside in the garden when she's not at the office. Her family includes Hershel, a special needs hound; Pablo the Chihuahua; Quinn, a Great Dane Mix; four cats named Kimbo, Kitkat, Selina, and Frodrick; and Helga the hedgehog.